New application create process and more!
1560108720001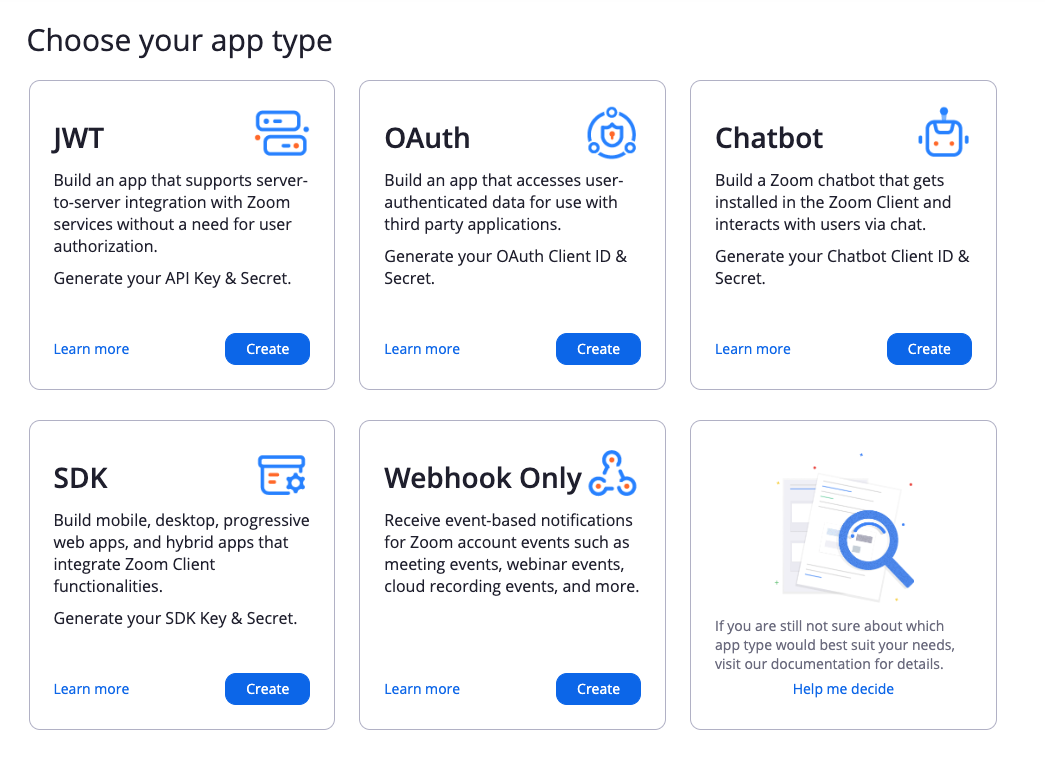 We are excited to release two new features to the Zoom App Marketplace! We have massively simplified the app creation flow and now allow private only apps to change their state to one that can be published!
New App Flow
We took in a lot of feedback on our older app creation flow form both employees and customers who use our marketplace. With that feedback we are proud to show you our new build flow. You can see it live here or see the screenshot below.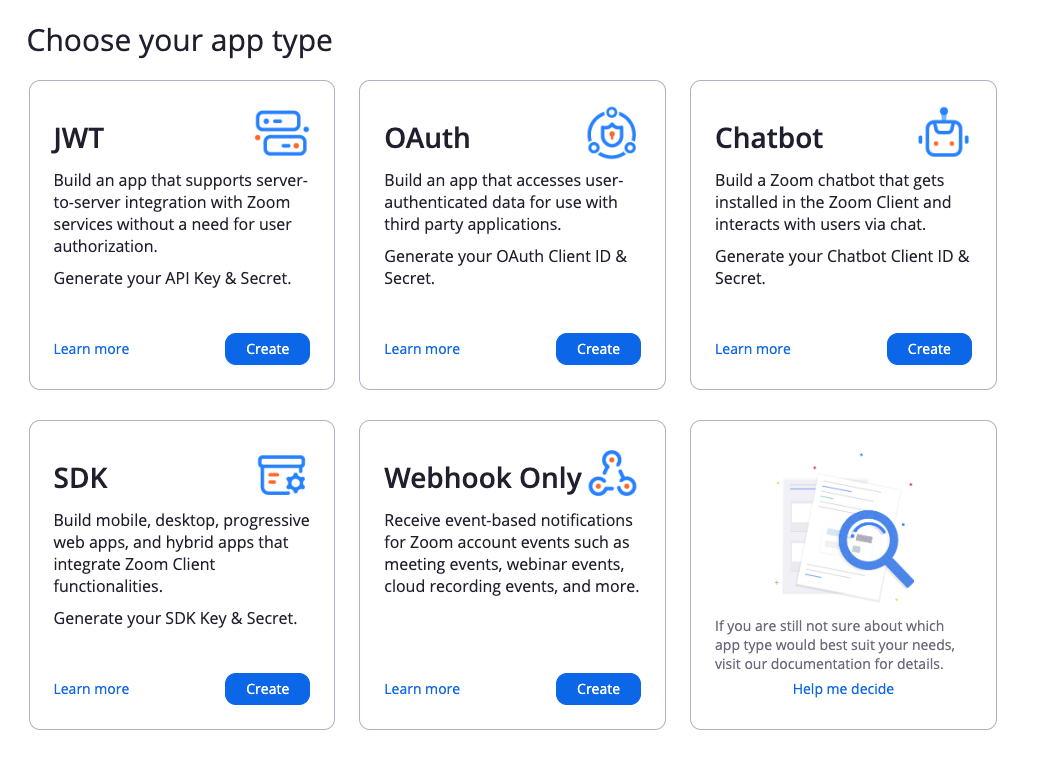 Publish your Private App!
We are excited to release a new Marketplace feature that allows you to make "non-publishable" apps publishable! This is great if you created an app on our legacy developer site, or originally intended your app to be private but have since changed your mind and now want it to be published. Find all the details you need right here and in our docs.
How to Publish a Private App
Today, a private app cannot be published to the Zoom app marketplace. We like to keep this distinction because it allows us to control sharing an app outside of the developer's account, thereby closing a potential security attack vector. But in the case that you want to go through the publishing process with your app, we have provided a way for you to change the state of your app to one that can be published. We will go over that process here.
First, you'll want to visit your app details. You can do this by clicking on the app after visiting the Manage section of the marketplace.
Once you are there, click on Install on the left side navigation and at the very bottom of that section, you will see you have the ability to change the state of the app so it can be published.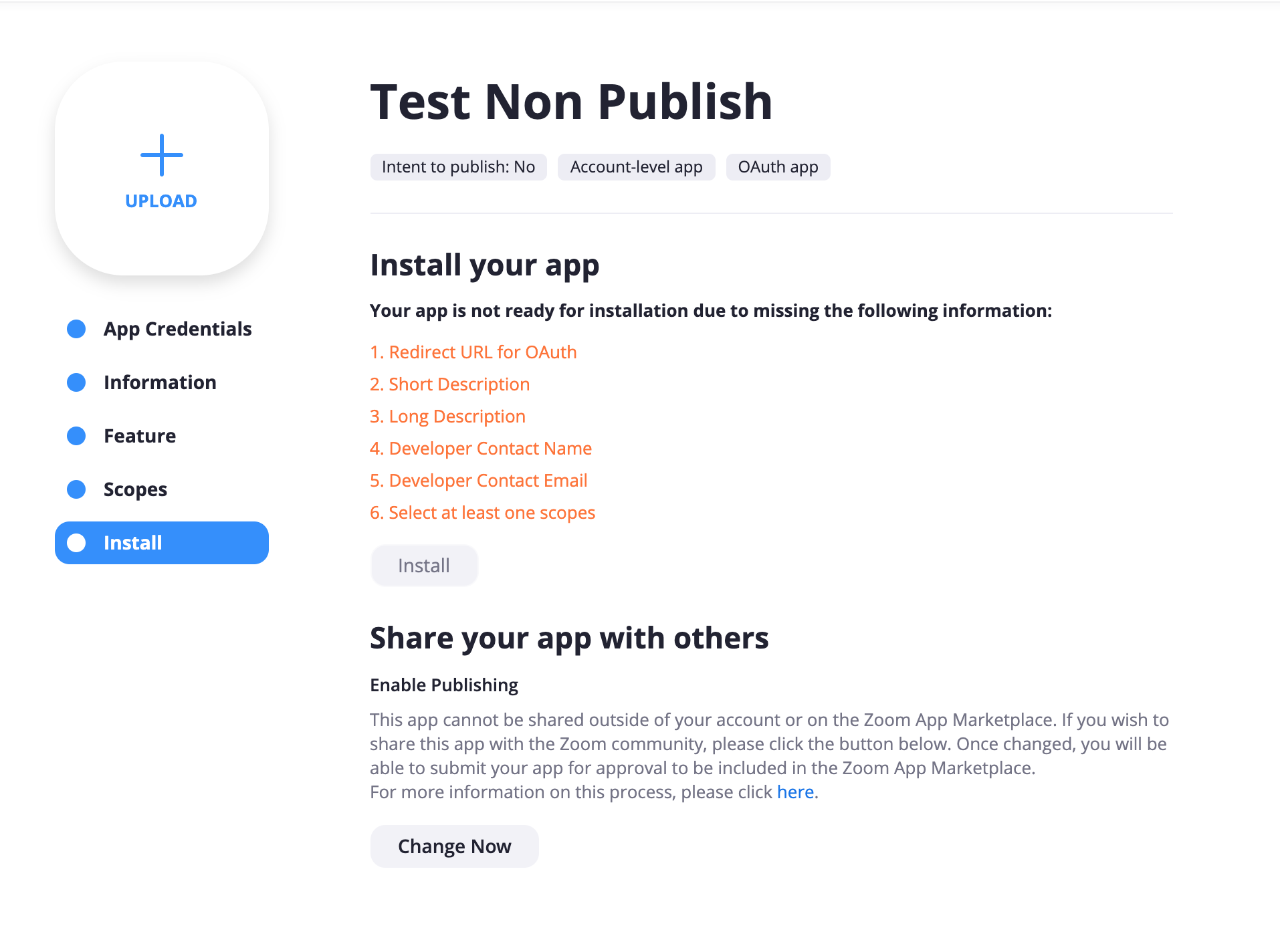 If you want to move forward with that change, click on Change Now and you will be asked to confirm that you want to make this change. Once you click OK your app will now be allowed to submit for publishing on the Zoom App Marketplace.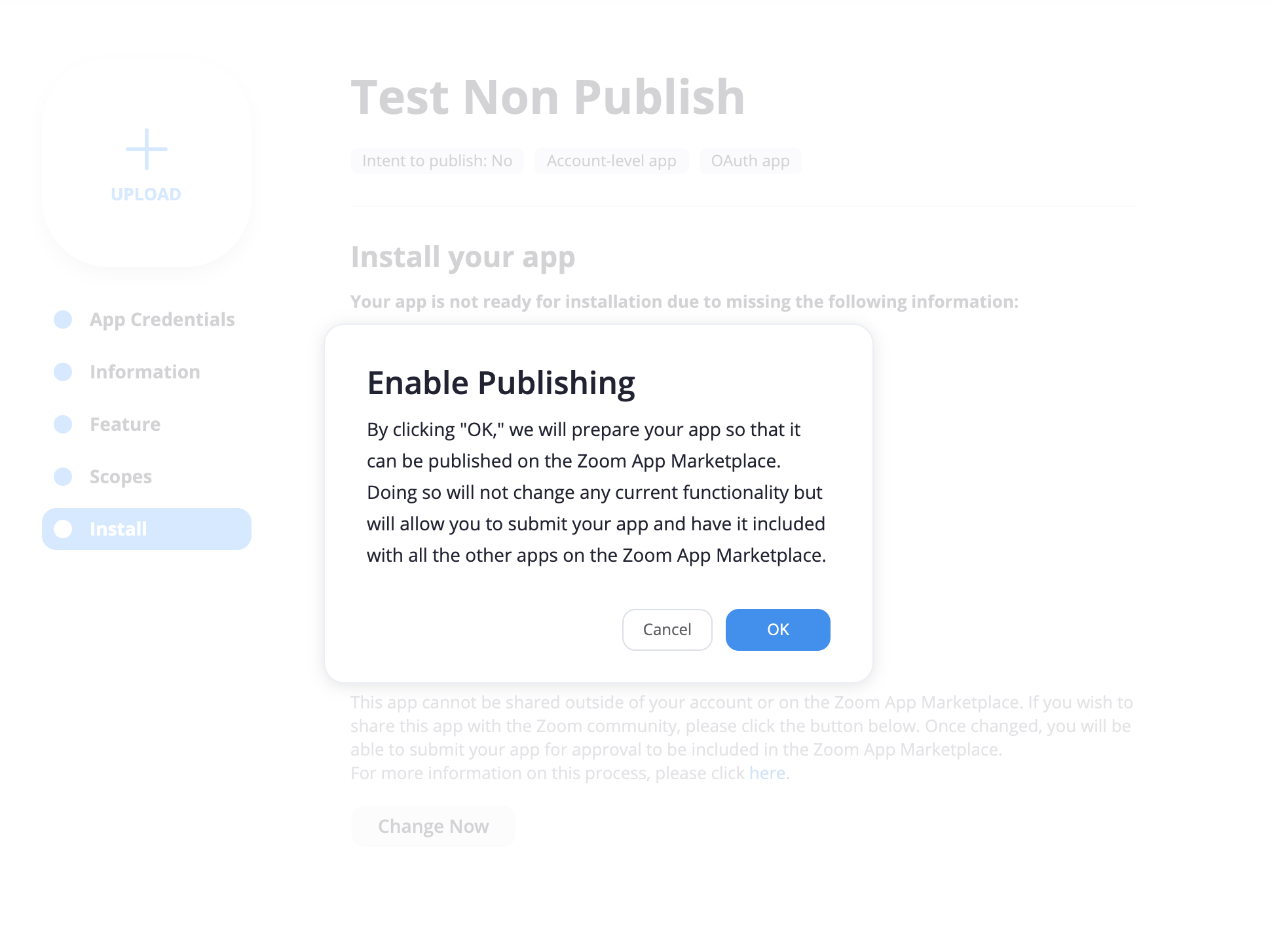 What happens when I make this change
This change is pretty straight forward. After you confirm the change, we will change the state of the app on the backend. If you have users using the app, their current installations will continue to work, and your credentials will not change. You will, however, notice you have two sets of credentials now. One Development set and a Production set. Your "old" credentials will become your Production credentials, and new Development credentials will be created for you.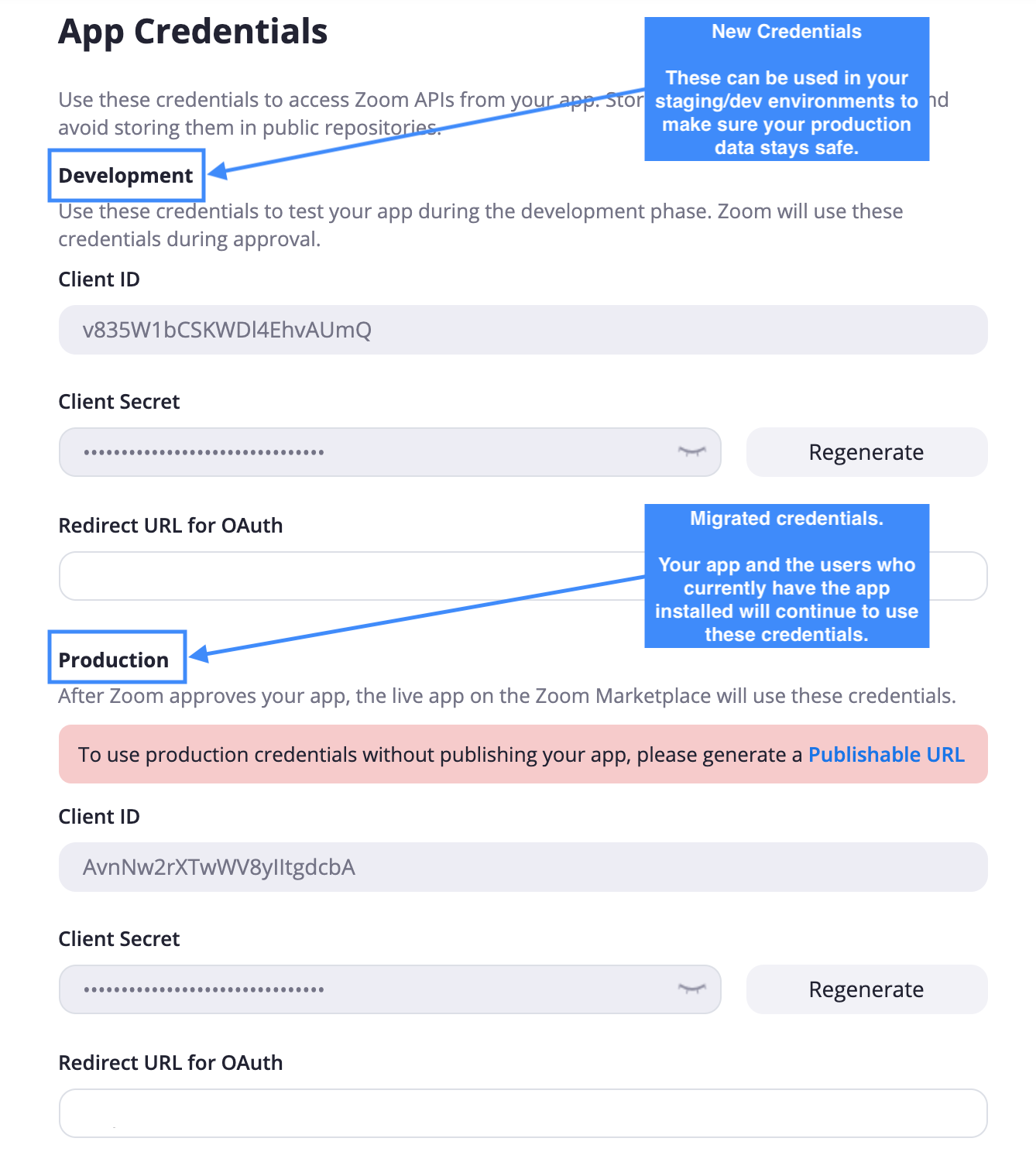 Aside from that, you will notice some cosmetic changes, like the left-hand nav and the addition of some additional meta-data entries. More information on this can be found here. This doc will help you understand the requirements for testing and submitting your app.